Here you will enjoy sophisticated dishes, those inspired by the local products but customized and reviewed by our chef.
Our wine cellar counts on a very good selection of wines.
Our restaurant
Restaurant Hotel Cevedale.
Valtellina is the land of good flavours and local dishes. Whenever possible we use fresh ingredients, purchased at the local market and farmers. The Casera and Scimudin cheeses, the bresaola raw meat and salami as well as mushrooms are very important parts of our cuisine. We make our own pizzocheri, sciatt, cakes, strudel, jam and apple tarts because we love them and we know that homemade food tastes better. 


Our buffet is full of everything both for those who prefer energy food - simple and rich in vegetables and fruits - and for those who want to enjoy every single moment treating themselves because they're on vacation.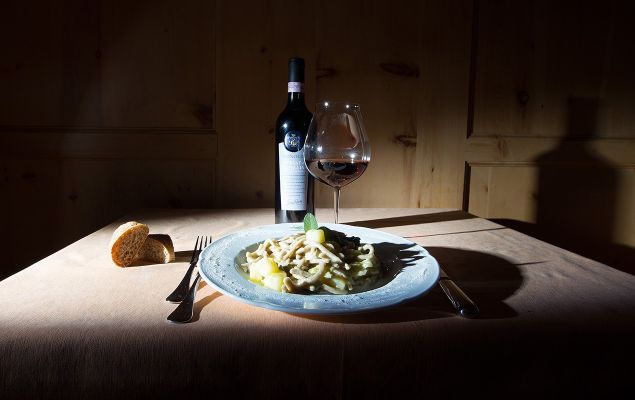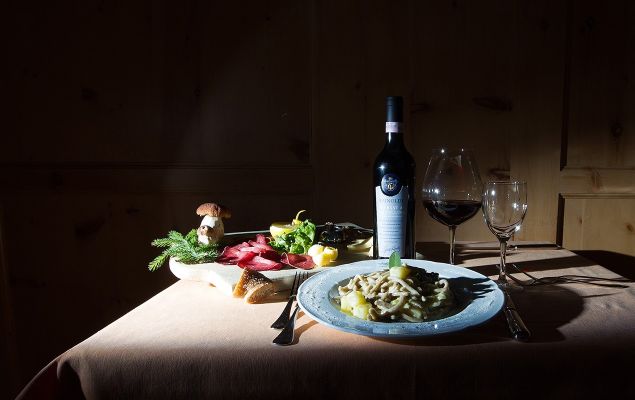 Our bar is the ideal place to spend quiet evenings with friends, or to relax on winter afternoons in front of a hot chocolate or a good schnapps.